I just returned from a spur of the moment vacay!! I went with my best friend and her girls to Sea World. I had a BLAST!!
Its just further proof of the big little kid I am :)
Cookie Monster (he's my fav :), Kiran & Myself
I'm home now so its back to classroom prep!! And hopefully more blogging to come on my totally cute new blog!!! I'm in LOVE with it!! The safari prints and animals match my theme for next year with bright colors that match my personality ;)
If you haven't already done so check out the girls at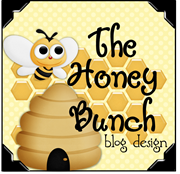 I promise you will NOT be disappointed!!!